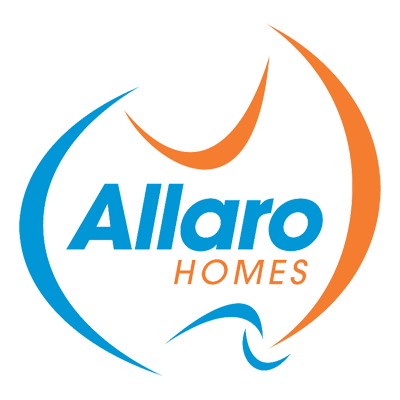 3 WAYS TO MAKE YOUR NEW HOUSE FEEL LIKE HOME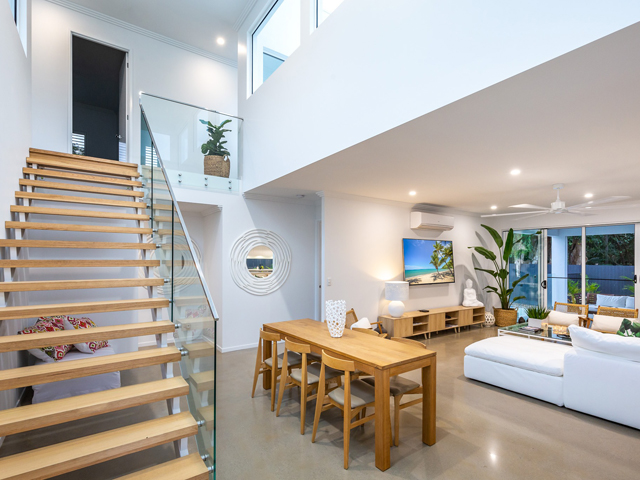 There's nothing quite like moving into a brand new home. Your new home is a blank canvas, just waiting for you to put your stamp on it.
While it's great to finally be in your new custom home, it can feel a little like you're living in a show home at first. To make your new home feel like a home as quickly as possible, there are three things you can do to make it your own.
1. Strike a balance between old and new
It's tempting when you've built your dream home with new home builders to go out and buy brand new pictures and decorations, but nothing will make you feel more at home more than having your own cherished possessions on display. Instead of buying new images for the walls, why not enlarge some favourite photos? There are so many artistic ways to frame and filter photos these days that it gives you a chance to let your creativity run free.
Take it a step further if you have some artistic skills and invite some friends over to design your own abstract artworks. Every time you look at these paintings you'll be reminded of your friends, and your artwork will have far more significance of your connection to Cairns than something bought from a store.
Selecting knickknacks, pictures and holiday souvenirs that are meaningful to you and showcasing them in your new home will help you settle in quickly. This isn't to say that you shouldn't buy new things as well, but striking a balance between the old and the new will make you feel like you belong.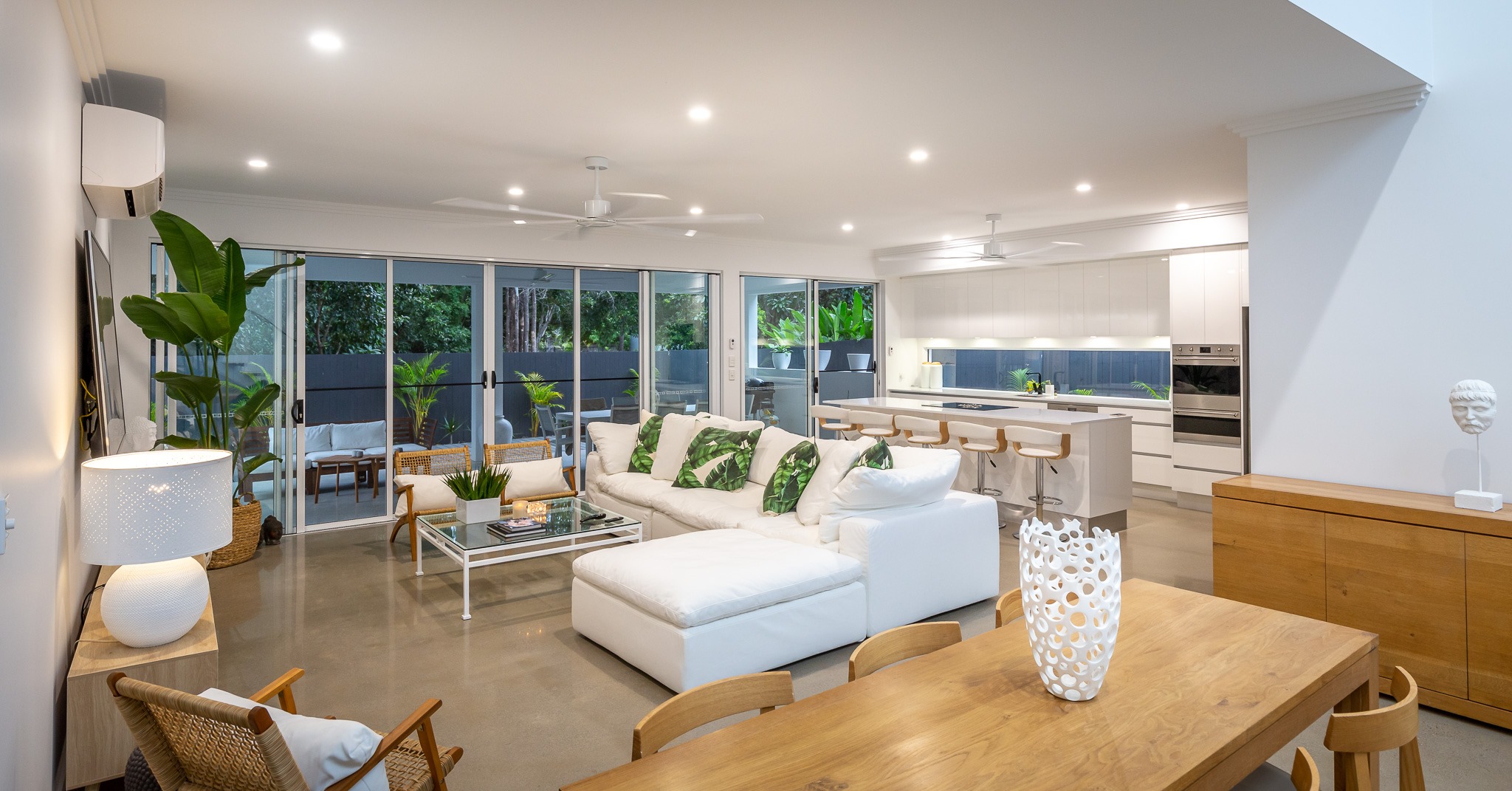 2. Choose interesting blinds, fittings and doors
Curtains and blinds inject instant personality into a room, so think carefully about the effect you're trying to achieve and don't settle for bland.
Instead of choosing a standard design for your doors why not go for something a little unusual that catches people's eyes and expresses your unique taste? Consult your new home builders in Towsnville or Cairns for advice on fixtures and fittings.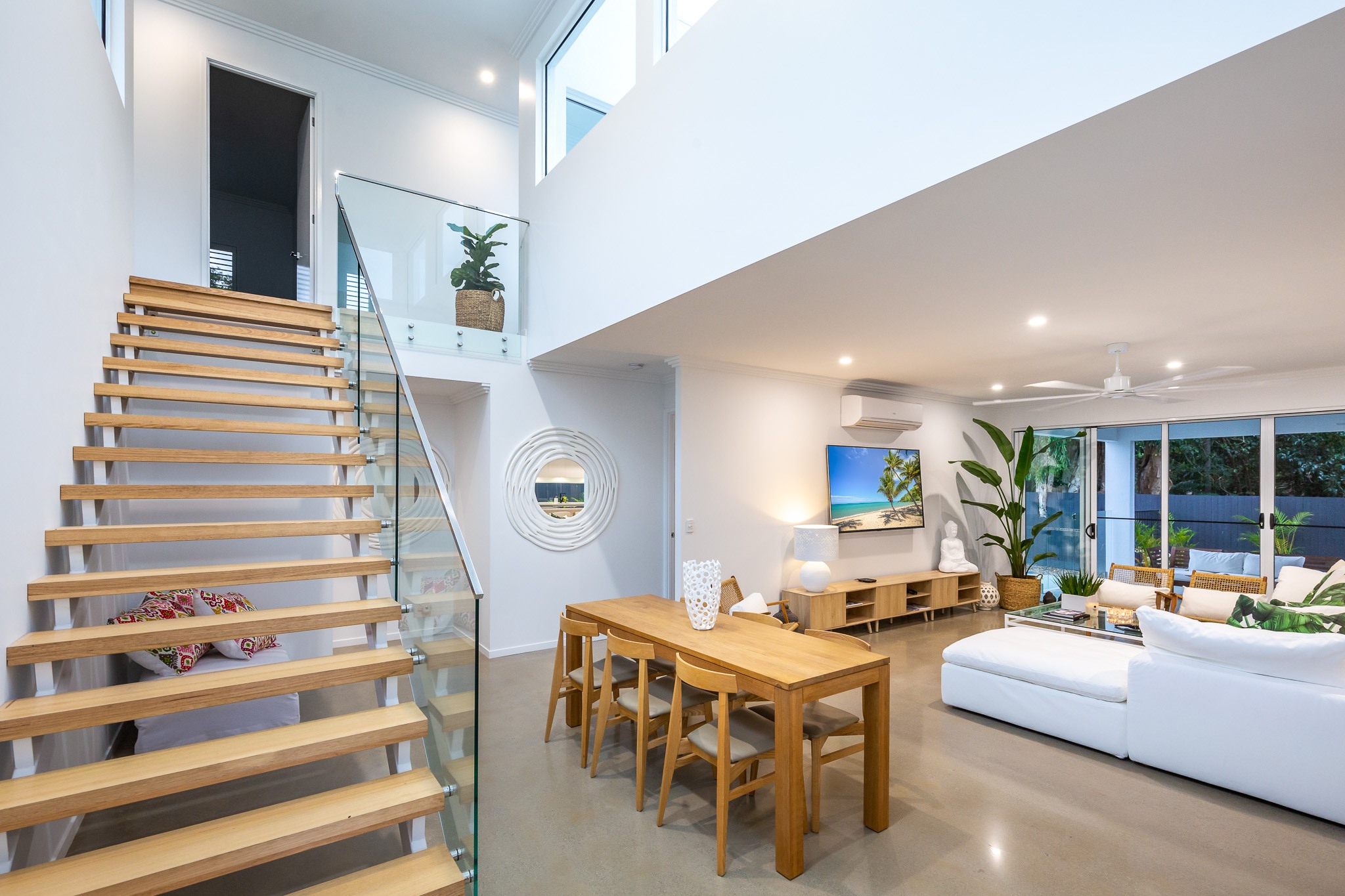 3. Don't be afraid of colours
Home improvement shows have a lot to answer for when it comes to scaring people away from bold colours palettes. While it may be smart to use the same neutral colour right through a house when you're trying to sell, it's boring for everyday living and doesn't allow you to express your personality.
Choose some key colours to focus your interior design around. If you're not sure you can pull it off, consult a Cairns or Townsville expert. If you like strong colours but don't want to paint an entire room in red or lime green, consider a feature wall or add splashes of your favourite colour with cushions, throws and rugs.
The great thing about adding colour with soft furnishings is that it's easy to change them and alter the whole ambience of a room for little cost.
Turn your blank canvas, built by custom home builders in Cairns or Townsville, into a warm and welcoming space that feels like home!